About the project:
Riot Games is an American video game developer, publisher, and eSports tournament with offices all over the world.
The company is primarily known for one of the most famous games in the world, League of Legends. Riot Games is also known for being involved in League of Legends competitive eSports scene. They organize the renowned World Championship and Championship Series in Europe, Asia and the the Americas.
In this project our goal was to help the Brazilian office of Riot Game to re-design the Brazilian CBLoL portal. It's the main source for League of Legend enthusiasts to find information about the best professional teams in the country, results of battles, agenda and the latest news.
Business goals:
Deliver a user friendly website

Increase user sessions in the website

Increase overall satisfaction

Become the go-to of League of Legends in Brazil
Design Goals:

Flexible user interface

Simplified browsing

Remove any navigation confusion

Be aligned with the other websites of the company
Research:
To understand better the universe of League of Legends we had a "Deep dive" into the game with the stakeholders of the project. Of course we also had a lot of fun playing the game in our extensive research stage.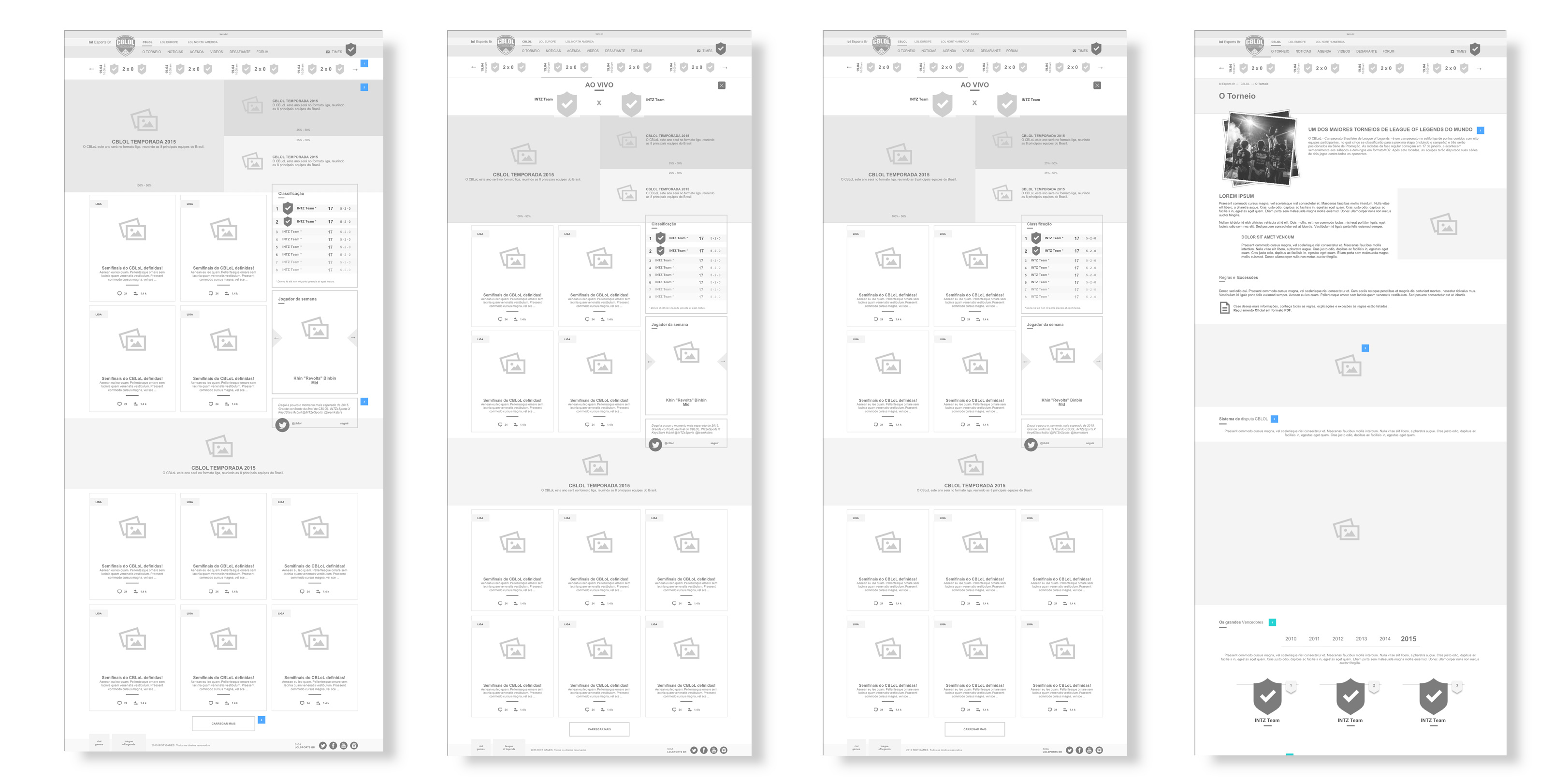 Together we discussed the requirements but also the structure of the eSports scene in Brazil.
Concept:
We developed a first visual concept and a macro navigation of the website.
Validate and Design:
With the concept in hands we organized the delivery of screens in different sprints according to the requirements of the project from "Must have" to "Less important to go live".
Exchange with UI Devs:
Once the first screens were finished and delivered we could then work in close collaboration with Developers, analysing and helping with the final version of the project.