About the project:
Impinge was a project to study and validate a new concept in the French market.
In our daily life it has become normal to order everything online from books and electronics to groceries. Hence, we asked ourselves why not set up doctor's appointments the same way?
Our idea was to help patients find a doctor and book an appointment via an application on their smartphone without enduring the (usually endless) experience of calling the clinic, waiting on hold and negotiating for an available time slot.
To get an understanding of the market we decided to start of researching similar projects around the world such as ZocDoc in the United States, Zesty in the UK and KelDoc a newly created French platform.
Research:
We created personas in order to identify our potential users.
We also designed user journeys to understand how patients decide to which doctor they go.
After working on the conception of personas and user journeys we realized that the project should focus on:
Expats who do not have the social network, which could recommend doctors

Working professionals in big cities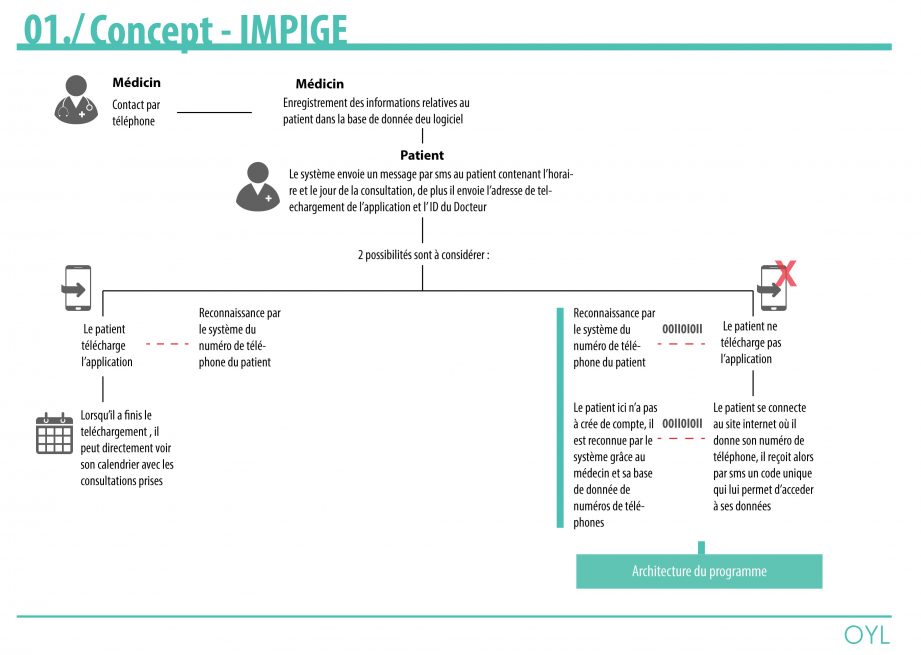 Results:
We created a prototype of a mobile application to be tested with users to validate our concept.
The application had the following content:
A prominent search bar to look for doctors near you

Offers sorting/search control and flexibility for the user

Conveys trust, quality and authenticity